Bike Shopping in the UK Tips and Tricks
As someone living in the United Kingdom, I know that buying or selling a bike in my country can be difficult without specific guidance. From second-hand to new, used to refurbished, there are so many different things to consider and pricing strategies to keep in mind when looking to buy or sell bikes in the UK that it can be overwhelming. If you're thinking about purchasing or selling a bike in my homeland, here are some tips and tricks on how to make the process as smooth as possible!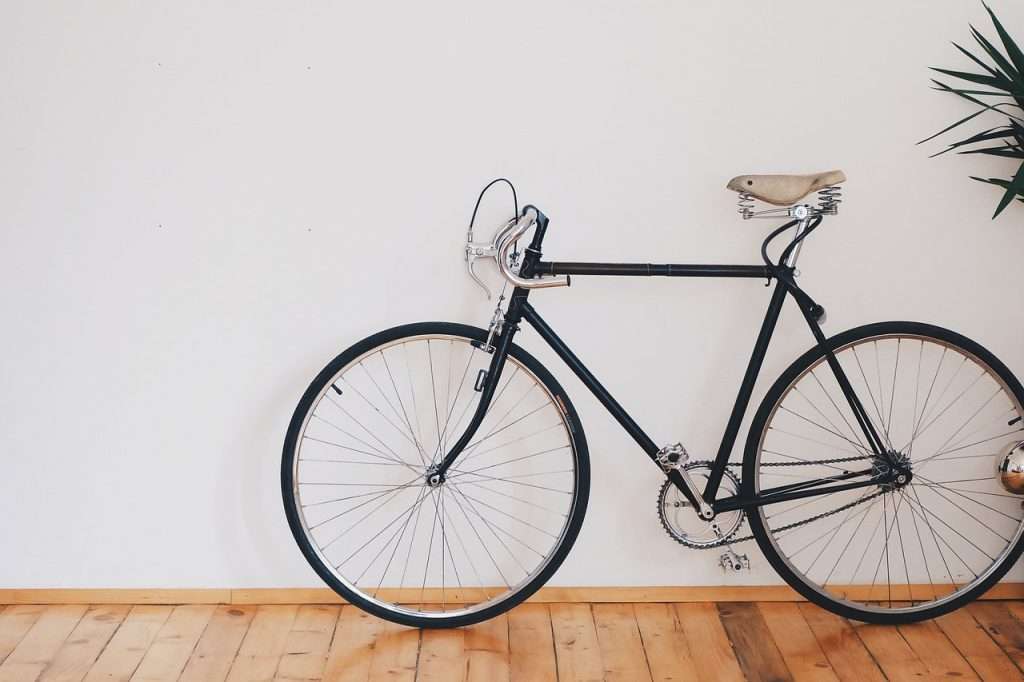 Confirm Your Budget
Bikes for sale vary wildly depending on their age, style, accessories, quality, and condition. Take some time to investigate your financial limits before beginning your search. How much are you willing to spend? If a pre-owned bike will suffice, how low can you go? What is your budget's upper limit? Make sure to consider not only how much money you want to spend but also what kind of city you live in—the type of terrain will affect which bike is right for you.
Determine Your Style
determine what kind of bike you're looking for. If you live in a big city like London, you'll want something small that allows you to weave around traffic easily; conversely, if your travels will take place on dirt paths or wide-open countryside, something larger is probably better. Do some research on bike safety to ensure that what you buy suits your riding needs best. Once your style is set, it will be easier to find something near home. Websites like Locozuna allow you to search nearby bikes for sale by category and price range. You can also specify whether you'd prefer a new or used model, which helps refine your search results even further. From there, you can check out photos of each bike and read reviews from previous buyers. When everything looks good, contact sellers directly to discuss pricing and payment options before setting up an appointment to check out their wares in person. With these tips and tricks under your belt, finding a bike won't be much trouble at all!
Consider Needs, Not Wants
A lot of bike shoppers focus on getting a great deal on their bike, but bikes come at all price points. One of the biggest mistakes you can make is purchasing a bicycle that doesn't fit your riding style or needs. If you have limited cash, start by searching for second hand bikes for sale online. Once you've identified a few bicycles that seem like good fits for your current budget, it's time to go shopping!
Narrow Down the Search
When you want to buy a bike, you're probably looking for something specific. Maybe you know what kind of riding you want to do or even what brand/model of bike. If you're looking to buy locally, then search by location. Even if there aren't any nearby shops that have exactly what you're looking for, locozuna classified ads can provide great ways to make contacts within your community who may be able to help. Buying second hand is an excellent way to save money, but it does require some additional due diligence on your part. It's important to check out bikes thoroughly before purchasing them—both mechanically and cosmetically—and ask lots of questions about how they were used and maintained over time.
Take Notes Throughout The Process
Once you've decided what bike to purchase, take note of where it is available. This will be important when you head out to buy your bike. You can use a notebook, a scrap piece of paper or an app on your phone like Google Keep or Evernote to jot down all of your thoughts. Consider using multiple colors if necessary so that you can organize it later on. If you are taking notes while shopping, be sure not to touch anything until you have decided whether or not you want it!
Look At Different Models At Different Locations
When you're bike shopping, try looking at different models at different locations. You might discover that you like one place over another for no particular reason other than that it feels more welcoming or friendly. Or maybe a shop seems disorganized but you like their selection of bicycles better than others. Pay attention to these subtleties when you're shopping for a bike because they could end up making all the difference later on down the road. Don't forget to check out used bikes as well! They can be great opportunities to get into cycling without breaking your budget. Used bikes can be found anywhere from garage sales to locozuna.com pages. There are also second hand section where you can buy pre-owned equipment right off! Whether your ride comes from a brand new department store display or a rusted shelf at your local garage sale, rest assured it will get you where you need to go if its basic structural integrity is still intact.
Test Ride Before Buying
Once you've narrowed down your selection, test-ride a few bikes before making a final decision. Head out to an empty parking lot or quiet road where you can take full advantage of that new bike's power! Once you start riding, be sure to take at least one full lap around so that you can get an idea of how powerful your new bike is.
check if bike is stolen
Sometimes you want to buy a used bike, and you can't be sure if it was stolen or not. It might sound ridiculous, but stolen bikes are everywhere on online A quick search online will help you check whether your dream bike is one of these pieces of art. Remember, if it seems too good to be true then it probably is!
Negotiate For The Best Price
When it comes to buying a new bike, you want to get a great deal. The easiest way to do that is to negotiate. Many people are scared of negotiating—they fear getting laughed at or being turned down, but negotiation doesn't have to be a scary thing. Negotiation is simply back-and-forth communication between parties with opposite interests who will eventually come to an agreement of some kind.
Follow Up After Purchase
When you make a bike purchase, it's easy to forget that there's more to owning a bike than just riding it home. You need to keep it clean, maintain it regularly, and store it safely during off-season. Here are some tips for post-purchase bike care.uk