Note: This blog post is all about summer clothes for women. If you're looking for amazing deals and a wide range of options, be sure to visit Locozuna, the ultimate classified website for buying and selling.
Embrace the Power of Lightweight Fabrics
When the temperature rises, lightweight and breathable fabrics are your best friends. Natural fibers like cotton, linen, and bamboo allow air to circulate, keeping you cool and comfortable. Opt for summer dresses, tops, and skirts made from these materials to beat the heat while staying fashionable.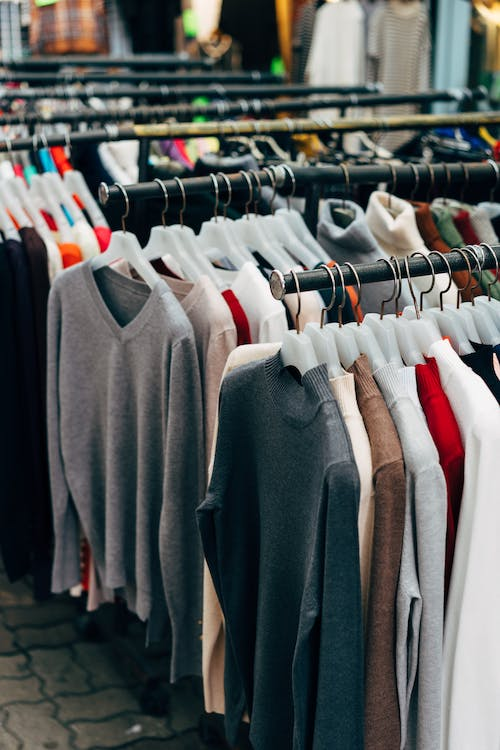 Pro Tip: Choose pieces with loose silhouettes and flowy designs for better airflow, ensuring that you stay fresh and sweat-free even on the hottest days.
Trendy Dresses to Beat the Heat
No summer wardrobe is complete without a collection of chic dresses. Dresses are versatile, easy to style, and perfect for any occasion. Here are some trendy dress styles that are currently making waves:
Maxi Dresses: These ankle-length wonders offer comfort and elegance while providing ample coverage from the sun. Explore a variety of patterns and prints to express your individuality.
Midi Dresses: Falling below the knee but above the ankle, midi dresses strike the perfect balance between casual and sophisticated. Opt for vibrant colors and breathable fabrics to make a fashion statement.
Wrap Dresses: Known for their flattering fit and timeless appeal, wrap dresses are a must-have for every woman. They accentuate your waistline and offer a feminine and classy look. Choose lightweight materials like chiffon or rayon for a breezy feel.
Off-Shoulder Dresses: Show off your sun-kissed shoulders with flirty and feminine off-shoulder dresses. Pair them with a wide-brimmed hat and sandals for an effortlessly chic look.
Pro Tip: Complete your dress ensemble with a statement belt, oversized sunglasses, or a straw bag to add a personal touch and protect your skin from harmful UV rays.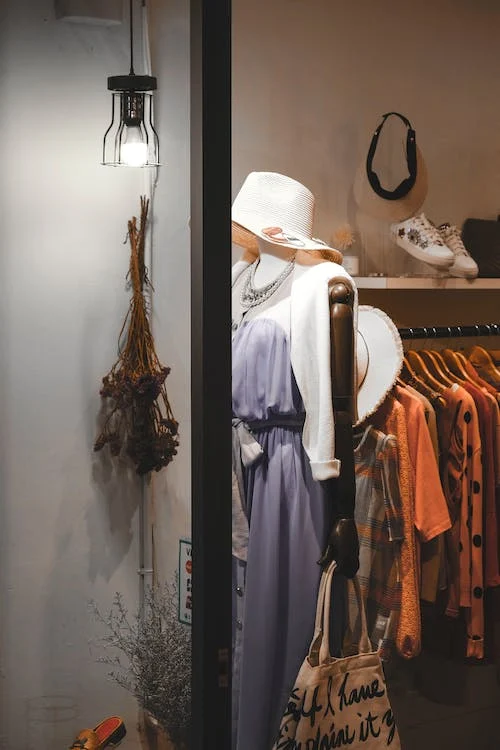 Tops That Keep You Cool and Trendy
Staying cool and fashionable in the summer is all about choosing the right tops. Here are some trendy options to consider:
Crop Tops: Embrace the latest trend and show a little skin with stylish crop tops. Pair them with high-waisted shorts or skirts for a fun and flirty summer look.
Flowy Blouses: Loose and airy, flowy blouses offer both comfort and style. Opt for pastel shades or floral prints to exude a fresh and summery vibe. These versatile tops can be paired with jeans, shorts, or skirts.
Breezy Tunics: Tunics are perfect for hot summer days when you want to feel unrestricted. Choose lightweight fabrics like chiffon or cotton and pair them with leggings or slim-fit jeans for a casual and relaxed look.
Bottoms to Complete Your Summer Look
To complete your summer outfits, you need bottoms that are both stylish and comfortable. Consider these options:
Denim Shorts: A classic summer staple, denim shorts never go out of style. Dress them up or down depending on the occasion and pair them with a variety of tops for a trendy and casual look.
Flowy Skirts: Embrace your feminine side with flowy skirts that provide a cool and breezy feel. Opt for lightweight fabrics such as chiffon or cotton to maximize comfort and style.
Wide-Leg Pants: If you prefer a more sophisticated look, wide-leg pants are the way to go. These trousers offer a relaxed and stylish silhouette while allowing air to circulate freely.
Pro Tip: Experiment with different lengths and styles to find the ones that flatter your body shape and reflect your personal style. Mix and match tops and bottoms to create unique and eye-catching outfits.
Must-Have Accessories for a Stylish Summer
No summer outfit is complete without the right accessories to complement your look. Here are some must-have accessories that will elevate your style:
Pro Tip: Add some statement jewelry pieces like colorful earrings, layered necklaces, or stackable bracelets to add a personal touch and elevate your style even further.
How to Shop for Summer Clothes Online
Shopping for summer clothes online offers convenience and a wide range of options. Follow these tips to ensure a successful online shopping experience:
Know Your Measurements: Before making a purchase, take accurate measurements of your bust, waist, and hips. Refer to the size charts provided by the online retailer to choose the right size for each garment.
Read Reviews: Customer reviews provide valuable insights into the quality, fit, and overall satisfaction of a product. Take the time to read reviews to make an informed decision.
Check the Return Policy: Ensure that the online retailer has a flexible return policy in case the items don't fit or meet your expectations. This will give you peace of mind and the option to return or exchange the items if necessary.
Secure Payment: Only shop on secure websites that protect your payment information. Look for the padlock symbol in the browser address bar and check for "https" at the beginning of the website URL.
Shop from Trusted Retailers: Stick to well-known and reputable online retailers to avoid scams and receive quality products. Check for customer reviews or recommendations from trusted sources if you're unsureabout a specific retailer.
Explore Locozuna: For a wide range of options and amazing deals on summer clothes, visit Locozuna, the leading classified website for buying and selling. Browse the "Fashion" category and explore the subcategory for "Women's Clothing" to discover an extensive selection of summer clothes from various sellers.