Prada Cashier – Old-Bond-Street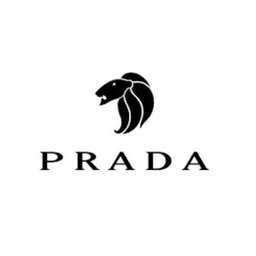 Overview
Category :

Retail & Fmcg

Urgent :

Urgent

Condition :

Recondition

ad's with :

with images
Description
Full job description
Founded in 1913 in Italy, the Prada Group was built on a tradition of excellence and with a vision of innovation. The Group, a world leader in the luxury sector, operates in more than 45 countries with the PRADA, Miu Miu, Church's and Car Shoe brands, and has employees of over 100 nationalities.
The acquisition of Pasticceria Marchesi 1824 has marked the Group's entry into the food sector, applying the same high quality criteria. Very proactive also in the art field, the Prada Group strengthens its presence through contemporary art projects in constant evolution.
Joining our Company means working in a creative and international environment, with teams of people motivated by curiosity and the quest for excellence. The engine of our success is the importance and value that we place on the talent and passion of our people leading to their own professional growth.
JOB PURPOSE
To support the activities connected to cash collection (payments, advances, returns, invoices, credit notes, bank transfers for distance selling, deposits) following the corporate guidelines.
RESPONSIBILITIES
Execute cash opening and closing procedures, verifying cash availability in cash registers and the functioning of equipment to be used.
Issue national, international and tax free invoices in compliance with local laws.
Support advances, returns (returns are normally processed by sales associates), issuance of vouchers and credit notes to customers.
Follow CITES procedures – for products needing them.
Monitor credit card payments and bank transfers.
Carry out and print daily cash register closing, checking daily cash in
Prepare paying-in slips and, where necessary, the documents for periodical withdrawal, managing delivery and relevant receipts.
Update the company's customer database.
Manage petty cash in compliance with corporate procedures in terms of expense limits.
Features:
KNOWLEDGE AND SKILLS
Related experience, Retail channel preferred
Good integrity, organized, strong sense of responsibility
Being able to work in team as well as alone
Fluent spoken English expected. Other languages desirable