300 Hour Yoga Teacher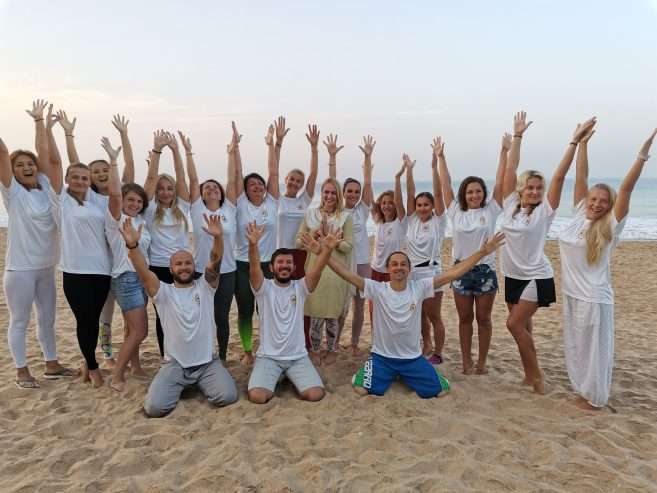 Overview
Category :

Leisure Services

Condition :

New

ad's with :

with images

Urgent :

Urgent
Description
Go deeper with Yoga Vidya School 300 Hour Yoga Teacher Training in Rishikesh, India
Combining a healthy mix of immersive practice, enlightening theory and hands-on workshops, the 300 Hour YTT takes yoga teachers and advanced yoga practitioners to the next level in a supportive environment created for evolution.
Learn senior level yoga teachers, along with best yoga teacher PrashantJ Yoga
Follow the link below to sign up in order to get free meals and accommodation!
Upcoming Training Dates:
👉3 March – 2 April 2023
Mail US : info@yogavidyaschool.com 
Features:
An opportunity to learn the philosophy of Yoga as per the ancient Yoga scriptures
Static and Traditional dynamic series of Asanas for consistency in the practice
Learning techniques to enter, stay and leave the Yoga poses
Advantages and contradictions of Each Asana
Learning 60 Asanas, including standing, kneeling, sitting, prone, supine Asanas, and inversions, as well
A glimpse of ancient Yogic Philosophy, including the scripts
Knowledge and Understanding of Yoga Anatomy, Physiology, Respiratory, skeletal, articular muscular, and nervous system
Chance to practice Shatkriya – cleansing theory
Deep insight into the science of sound, including Mantras
Breathing science – Pranayama, both theory and practical
Practicing different meditation techniques
Teaching Methodology: Qualities of a teacher, different teaching styles, and other sequence preparations
Business Hours
We are currently open.
Open
Close
Monday
Open (24 Hours)
Tuesday
Open (24 Hours)
Wednesday
Open (24 Hours)
Thursday
Open Today (24 Hours)
Friday
Open (24 Hours)
Saturday
Open (24 Hours)
Sunday
Closed